About Us
The Hatchery is Singapore's leading incubator dedicated to bringing innovation ideas in the areas of Agri-Food Technology, Industrial & Synthetic Biology, as well as Human & Veterinary Sciences to the market.
We back entrepreneurs and scientists committed to making a viable impact for the people and our planet in meaningful ways.
The Hatchery is fully developed and supported by Temasek Life Sciences Accelerator and focuses on catalyzing the entrepreneurial process by providing key incubation and operational support services.
Our Team
Our team consists of qualified individuals who are passionate about their mission to help realize the full potential of our Hatchery companies. With experience in IP commercialization, start-up investing, talent recruitment, sales and marketing among other key areas, we enable early stage ideas to take flight.
Introduction
The Hatchery is looking to help startups at Ideation, Pre-seed or Seed stage with innovative and scalable solutions in Agri-Food Technology, Industrial & Synthetic Biology, and Human & Veterinary Sciences, as well as other areas.
If you are a team of two or more driven individuals seeking to jump into a full-time venture with an initial proof-of-concept that touches upon areas of research led by Temasek Life Sciences Laboratory (TLL), we are keen to meet you!
When assessing the overall potential of your idea, the team dynamics, scientific credibility, technology feasibility, viability of your business model and strategy, the size and accessibility of your target market, as well as the potential to cross-leverage TLL technologies are key elements of consideration.
Support Infrastructure and Network
Start-ups and teams that are selected for The Hatchery Program will go through a semi-structured incubation program defined to last a minimum of 1 year. The teams will typically be housed at Temasek Life Sciences Accelerator (TLA)'s space located within the building of Temasek Life Sciences Laboratory (TLL) at National University of Singapore (NUS). Importantly, the teams will receive support and guidance on various aspects of their business on a regular basis and will have privileged access to TLA's extended network of scientists, entrepreneurs, executives and investors, including integrated research workspace and key capabilities from TLL.
Specifically, The Hatchery start-up teams will have access to:
Integrated research workspace and key capabilities from TLL
Cutting edge scientific equipment & central research support services (incl. fundamental services such as glassware washing and media preparation)
A proven platform to cross-license technologies within TLL as well as other leading institutions
Market discovery, IP and commercialization strategy services
Support services for key regulatory & commercialization approvals
A global network of venture capitalists, angel investors and executives with fund-raising support services
Exclusive invitations to leading networking events, workshops and business conferences
Talent recruitment, corporate communications services, product marketing and business model development
Investment
As a licensed fund manager, Temasek Life Sciences Accelerator has the capacity to make seed and series A investment into your company as your idea becomes mature and investment-ready. To help commercialize your efforts, you will be given the opportunity to pitch for funds which can help grow your company and business further.
Our Mentors
We are supported by a growing list of mentors and advisors who bring their deep sector expertise, network and experience-base to help The Hatchery companies achieve their full potential:
Want to help our Hatchery Companies?
The Hatchery Companies
The Hatchery comprises of innovative endeavours fully-supported by Temasek Life Sciences Accelerator in terms of business development support, technical services, commercialization funding, and strategic networking, among others.
Tychan Pte Ltd
Tychan is a clinical-stage biotechnology company focused on bringing life-saving treatments to those in need through disruptive technologies. Tychan seeks to reduce the development timeline of therapeutics leading to clinical application — a major unmet need in the context of infectious diseases.
DotBio Pte Ltd
DotBio is a biopharmaceutical company which specializes in awakening the immune system to respond to cancer. DotBio's approach involves multi-functional monoclonal antibody therapies which lead to synergistic effects by blocking cancer resistance mechanisms, guiding immune cells towards the tumor site, and boosting the immune response. Through the exploration of innovative technologies, DotBio aims to transform multi-specific antibody therapies in the oncology area.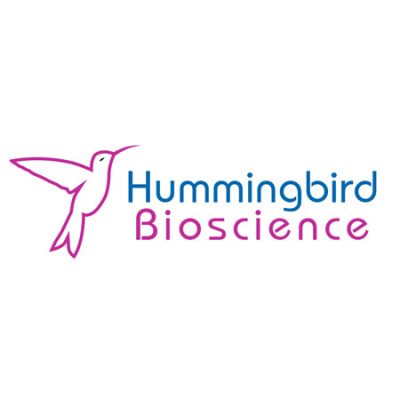 Hummingbird Bioscience Pte Ltd
Hummingbird Bioscience is an innovative therapeutics development company with a proprietary rational antibody discovery platform and deep experience in applying integrative genomics and proteomics. Hummingbird develops precision therapeutic antibodies to clinical proof-of-concept for patients with the highest unmet needs. The company has a pipeline of first or best-in-class drug candidates. Within its pipeline, HMBD-001 (anti-HER3 antibody) and HMBD-002 (anti-VISTA antibody) are anticipated to start clinical trials in 2020.
Kangti Pte Ltd
KANGTI has developed a novel technology platform for isolating agonistic antibody drugs for G-Protein Coupled Receptor family of proteins which are involved in many important diseases such as diabetes and cancers. This breakthrough technology is widely applicable to all classes of GPCR proteins. KANGTI has filed a patent for its proprietary technologies and is currently developing its antibodies for clinical trials.
Contact Us
Temasek Lifesciences Accelerator Pte Ltd
1 Research Link, Singapore 117604
Tel: +65 6872 7099